REGISTRATION
Fill in the form to leave information, Let - green will contact and support you!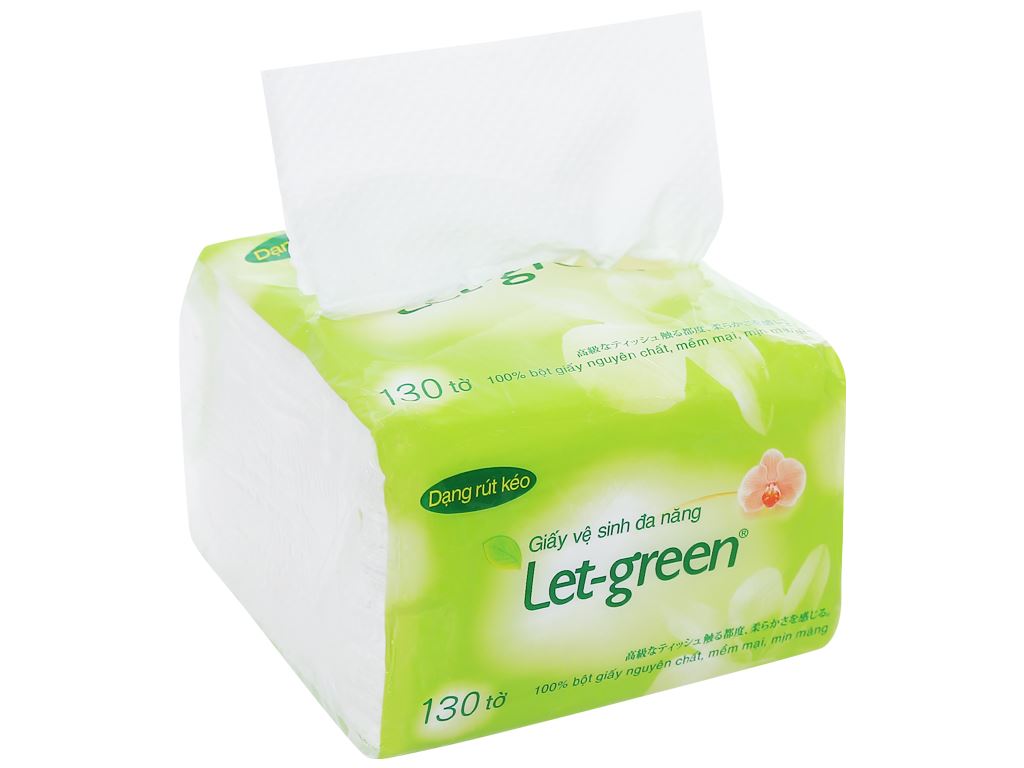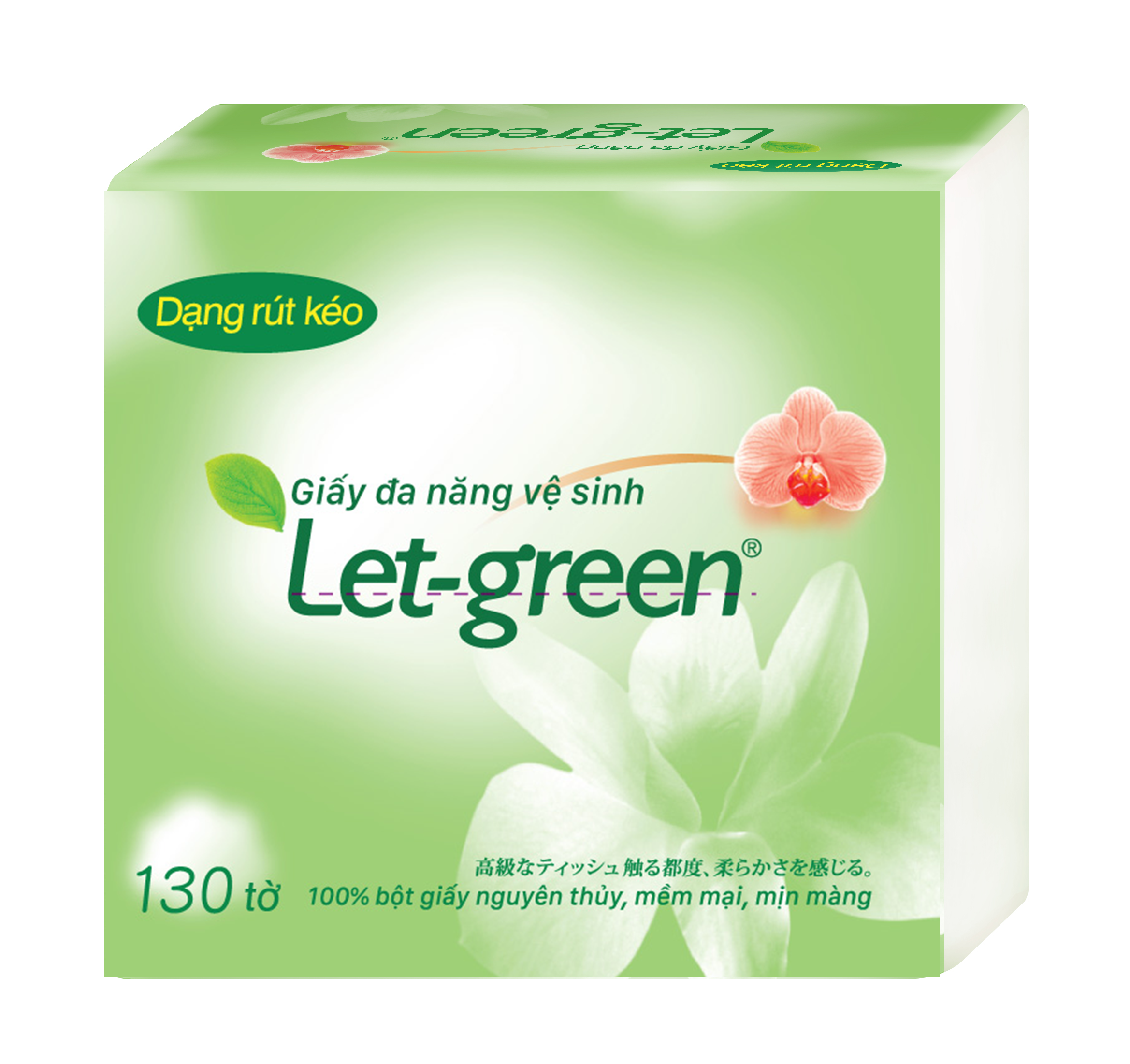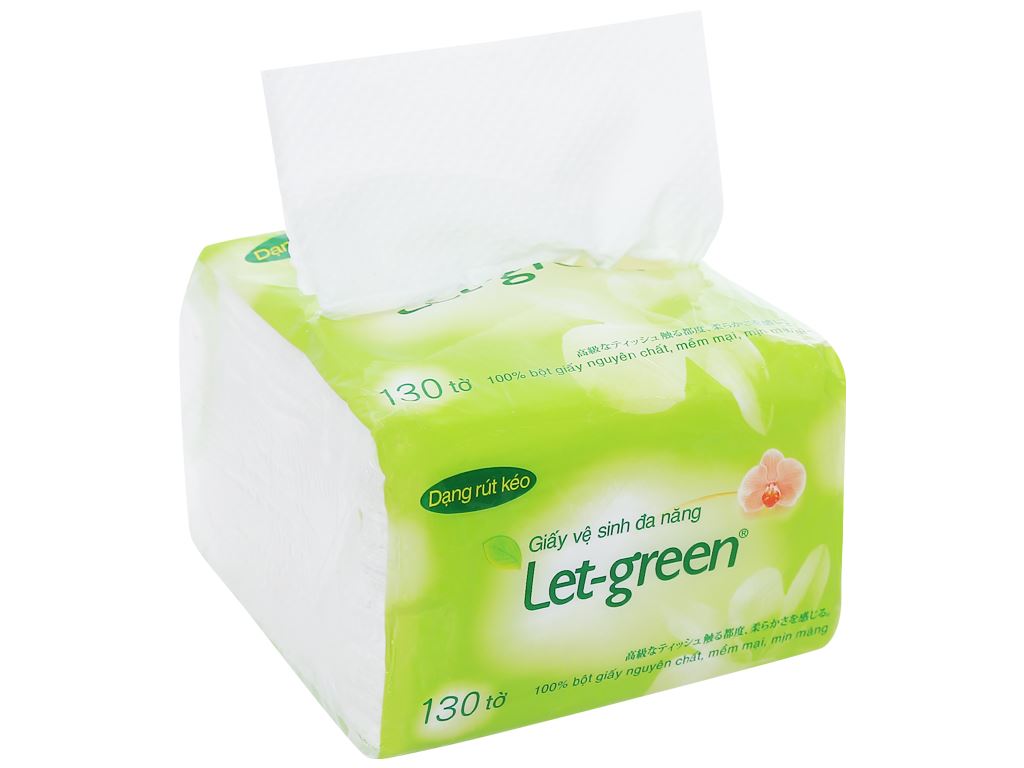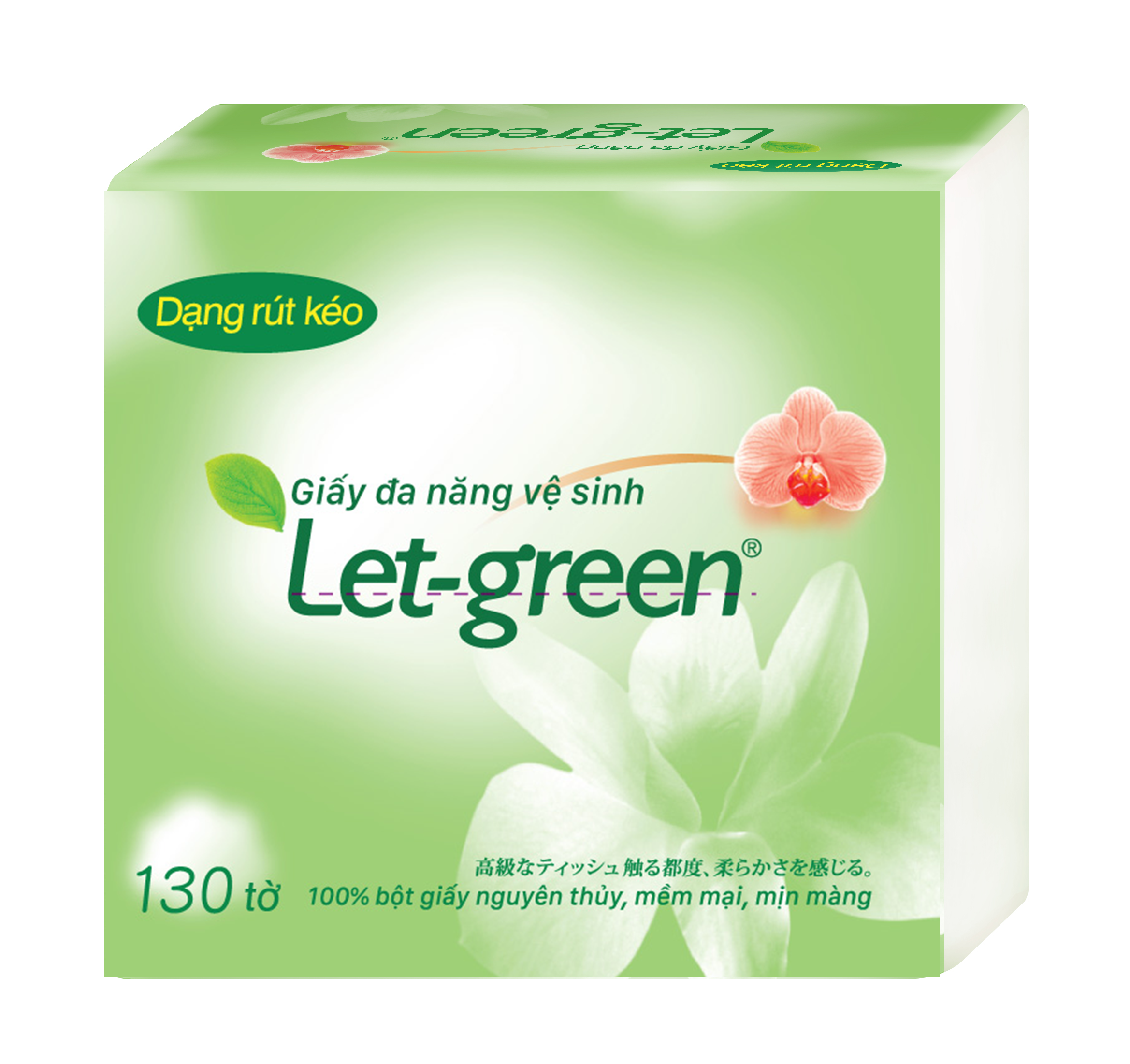 LET-GREEN MULTI-FUNCTION TISSUES 10*21CM
10.000
Giấy vệ sinh đa năng Let-green được sản xuất từ nguyên liệu 100% bột giấy nguyên chất, thân thiện và an toàn với người sử dụng.
Ingredient: 100% bột giấy nguyên thủy
Specification:
Định lượng: 18 ± 2 gsm
10x21cm/tờ
130 tờ/bao
48 bao/thùng
Buy wholesale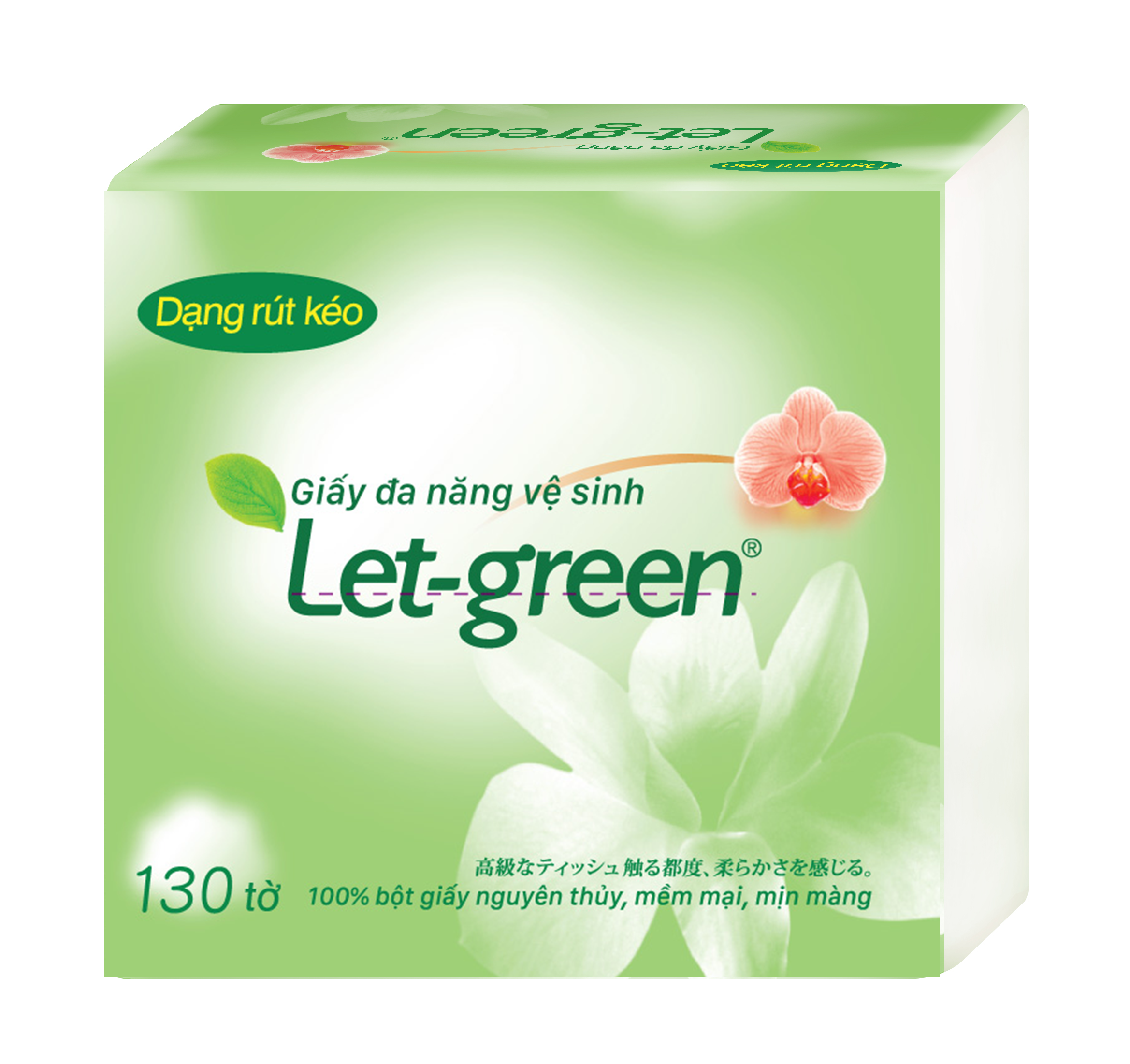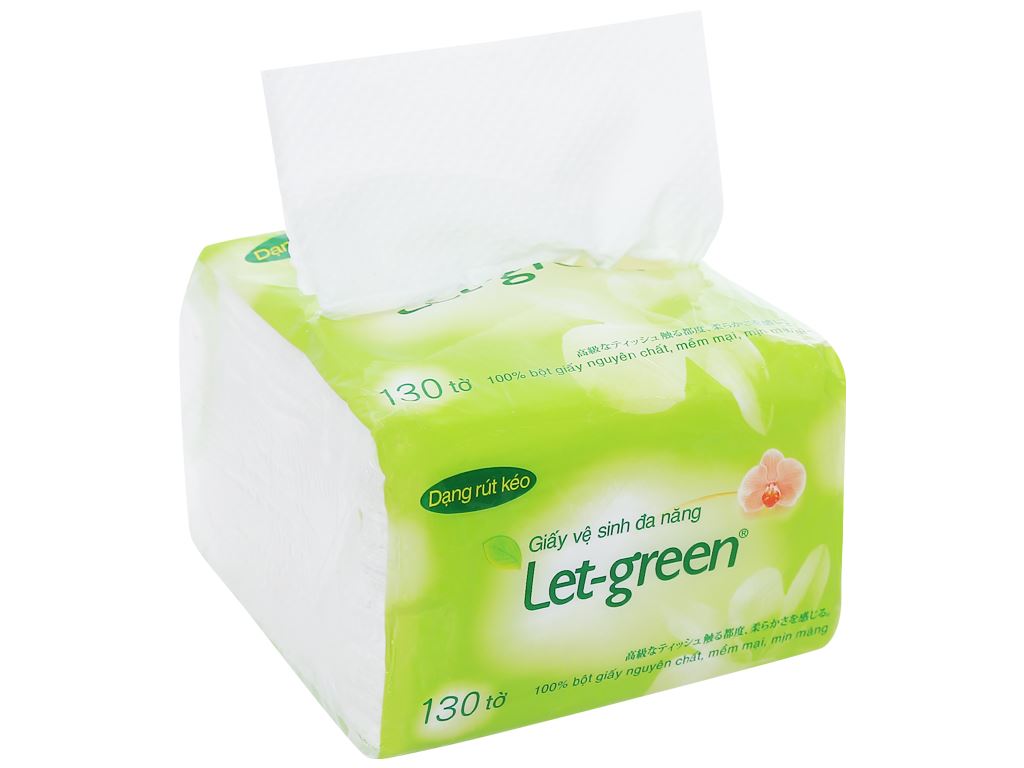 LET-GREEN 10X21CM LET-GREEN MULTI-FUNCTION PAPER 130 SHEET
Let-green toilet paper is manufactured from 100% virgin pulp, friendly and safe for users. Soft, smooth paper material brings comfort and ease of use.
"Pure new life begins from Let-green
Ingredients: 100% virgin pulp.
Specification: – Quantitative: 18 ± 2 gms. – 10*21 cm/sheet, 130 sheets/bag, 48 bags/carton.
Let-green multi-purpose toilet paper has a variety of designs, there are 5 types:
Let-green toilet paper 10x21cm 130 sheets.
Let-green toilet paper 15x21cm 130 sheets.
Let-green toilet paper 18x21cm 180 sheets.
Let-green extra pack of 700 sheets of pure toilet paper.
Let-green toilet paper desk box 110 sheets.
Uses: Used to wipe your face, hands, utensils and other items
User manual:
Open the package at the serrated position, pull out the paper to use.
Used in addition to desktop paper boxes, wallpaper boxes.
Paper is water soluble, can be put directly into the toilet.
Outstanding Features:
The paper material is very absorbent.
-Environmentally friendly, easy to decompose in water.
– Non-irritating to the skin, friendly and safe for users.
Convenient packaging, suitable for home use and travel.
Storage: Keep in a cool and dry place.
Attention: To avoid the risk of suffocation to children, keep the product out of reach of children.
Production date: Printed on the packaging. Expiry date: 5 years from date of manufacture.
"Let's do our part to protect the environment. Protecting the environment is protecting our lives"
Buy directly at supermarkets, convenience stores, grocery stores nationwide.
Purchase through the company's official e-commerce sites:
Shopee: https://shopee.vn/yahon_officialstore
Lazada: https://www.lazada.vn/shop/yahon…
Tiki: https://tiki.vn/cua-hang/yaho…
DISTRIBUTED BY: YAHO CO., LTD
Address: Office No. 3.42 to Office No. 3.54, Office Area, 19-21 Nguyen Van Troi, Ward 11, Phu Nhuan District, Ho Chi Minh City, Vietnam.
MANUFACTURER: YAHON COMPANY LIMITED Address: An Chu Hamlet, Tay Lac Hamlet, Bac Son Commune, Trang Bom District, Dong Nai Province, Vietnam. Phone: (+84)28 39990889 (5 lines) Fax: (+84)28 38440154 Email: inquiry@yaho.com.vn