About Let-green
Let-green Story
Was born in 1997, the Let-green brand constantly strives to launch product lines related to toilet paper, tissues, napkins, antibacterial wet wipes, alcohol wet wipes, home care mop sets.
With input materials that are strictly censored: no toxic substances, non-allergenic, ensuring safety for users' health, modern closed production technology line, products from Let-Green are thoroughly researched and passed many rounds of product quality testing to bring the best experience to users in Vietnam and Global.
See more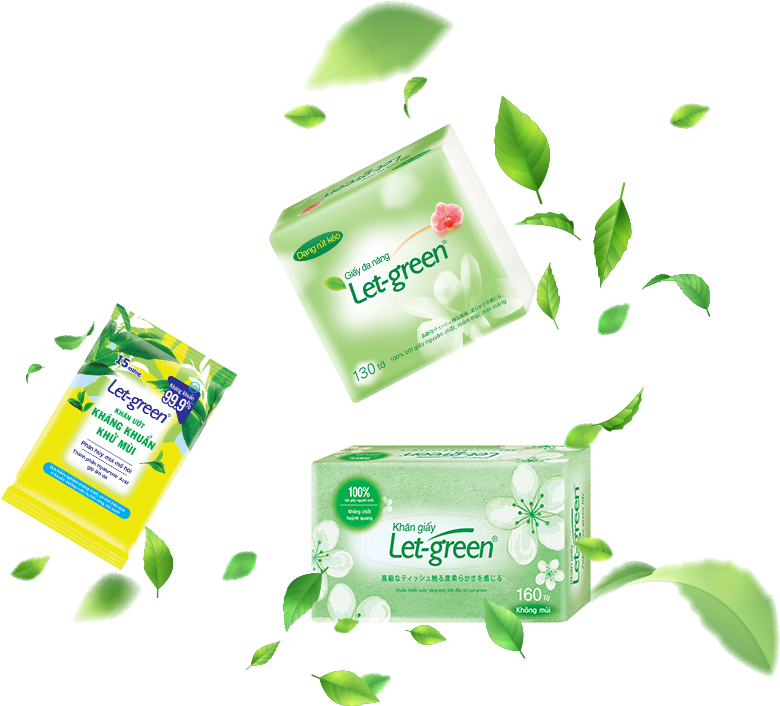 Let-green
Produced from clearly sourced materials
100% safe for users' health.

High Quality
Soft, friendly and
safe to users.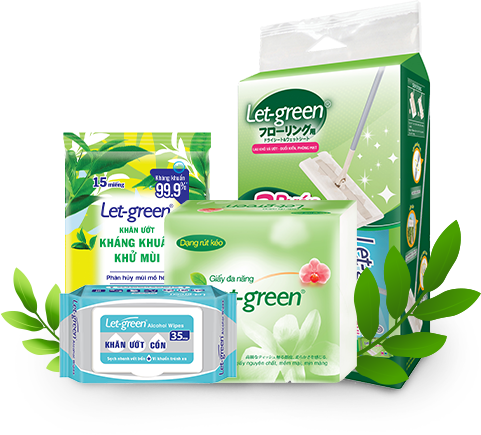 Commitment
Quality Control
strictly before products come to customers.


Customer-oriented
Bring a life
quality and comfort
Categories
Line Products of
Let - green
Let-green Products
Where to buy
Newsletter update
News & Events
Product Reviews
Customer Reviews
Let-green is a reputable and reliable brand of every family, products from Let-green are always aimed at consumers and for the benefit of consumers.
When I was a kid, my mother often bought household items for my family, she always selected products from Let-green, especially multi-purpose toilet paper and alcohol wipes. Now I also have my own family, and still use products from the Let-green brand. I feel very good compared to the price. I feel secure about the quality.
Lan Anh
Japanese Lecturer
Let-green alcohol wipes are a product I always carry with me during the Covid epidemic season. I often use this to wipe my hands, my phone, my computer, my helmet... every day. After wiping, it feels very clean, the towel is not greasy like other alcohol-based wet wipes on the market. I feel secure with the Let-green brand.
Nam Tien
IT specialist of Unitech company
My family has been using products from Let-green for over 3 years now. From toilet paper, antibacterial alcohol wipes to multi-purpose mop. We are satisfied with the quality of the products we are using. My family trusts this Let-green brand and will continue to use products from Let-green.
Nguyen Minh Phuong
Housewife
Reliable and High-quality
Partners - Customers